Hessian Ministry of the Interior and Sports is the first supporting member of CAST e.V.
The digitization of the economy and society is progressing unstoppably. A disruptive development, combined with a wide range of possibilities and digital transformations from citizen services to autonomous systems. At the same time, the risks are growing with these changes, as WannaCry, Doxxing or Emotet cyber attacks clearly demonstrate.
"Security in cyberspace and, of course, in digitization as a whole are thus an integral part of services of general interest and tasks of internal security," says Hesse's Minister of the Interior Peter Beuth, "high operational cyber security competencies are increasingly indispensable for our future and all areas of the state and society."
One of the most important contact and further training organizations for IT security in the German-speaking world is the non-profit association Competence Center for Applied Security Technology (CAST e.V.), based in Darmstadt.
CAST e.V. offers a variety of services in the field of secure modern information technology and is a contact for all questions regarding IT security. Its network of competencies imparts knowledge of IT security technology on all educational levels - from supporting specialization in IT security at the TU Darmstadt, to career-accompanying education. Informational seminars, consultation, workshops and tutorials are how CAST supports the user when choosing the right security technology.
The goal of CAST e.V. is to provide and develop the necessary competencies for the growing importance of IT security in all branches of business and public administration.
Recht und IT-Sicherheit: Künstliche Intelligenz und Datenschutz - Wie lassen sich die neuen Herausforderungen bewältigen?
| | |
| --- | --- |
| Date: | 18.03.2021 |
| Duration: | 10:00-16:00 |
| Location: | Digitaler Workshop mit BigBlueButton |
Künstliche Intelligenz ist eine (eher forschungspolitische) Sammelbezeichnung für moderne Informationssysteme, die nach der Definition der Hochrangigen Expertengruppe der Europäischen Union für Künstliche Intelligenz "ihre Umgebung analysieren und mit einem gewissen Grad an Autonomie handeln, um bestimmte Ziele zu erreichen".
CAST/GI Promotionspreis IT-Sicherheit 2021 an Herrn Dr. Daniel Demmler verliehen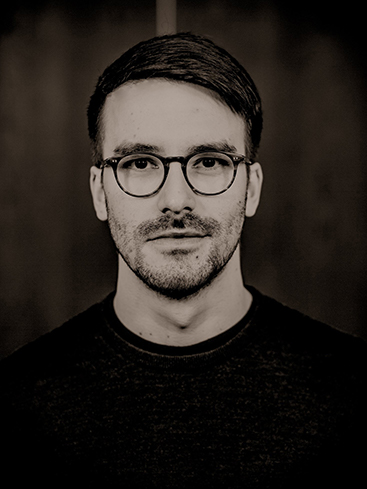 Der Gewinner: Dr. Daniel Demmler (Foto: Jo Henker Fotografie)
Darmstadt 03.02.2021:
Heute wurde in Köln im Rahmen des 17. Deutschen IT-Sicherheitskongresses des Bundesamtes für Sicherheit in der Informationstechnik (BSI) zum zehnten Mal der Promotionspreis IT-Sicherheit verliehen. Dieser gemeinsam vom CAST e.V. und dem Fachbereich Sicherheit - Schutz und Zuverlässigkeit der Gesellschaft für Informatik e.V. ausgeschriebene Preis würdigt hervorragende Dissertationen im Bereich der IT-Sicherheit. Gesucht waren Arbeiten, die einen Fortschritt für die IT-Sicherheit bedeuten und solche, die einen Zugewinn von Sicherheit in IT-Anwendungen ermöglichen.
mehr…
Our Members on CAST e.V.

Die Workshops des CAST-FORUMS ermöglichen es Notos auf einem wissenschaftlich exaktem Niveau, gleichwohl aber verständlich, die Entwicklungen auf dem Gebiet der IT-Sicherheit zu verfolgen und im Bedarfsfall schnell und unkompliziert auf das ausgewiesene technische Fachwissen anderer Mitglieder im Rahmen einer Zusammenarbeit zurückgreifen zu können.
Notos Rechtsanwälte