Hessian Ministry of the Interior and Sports is the first supporting member of CAST e.V.
The digitization of the economy and society is progressing unstoppably. A disruptive development, combined with a wide range of possibilities and digital transformations from citizen services to autonomous systems. At the same time, the risks are growing with these changes, as WannaCry, Doxxing or Emotet cyber attacks clearly demonstrate.
"Security in cyberspace and, of course, in digitization as a whole are thus an integral part of services of general interest and tasks of internal security," says Hesse's Minister of the Interior Peter Beuth, "high operational cyber security competencies are increasingly indispensable for our future and all areas of the state and society."
One of the most important contact and further training organizations for IT security in the German-speaking world is the non-profit association Competence Center for Applied Security Technology (CAST e.V.), based in Darmstadt.
CAST e.V. offers a variety of services in the field of secure modern information technology and is a contact for all questions regarding IT security. Its network of competencies imparts knowledge of IT security technology on all educational levels - from supporting specialization in IT security at the TU Darmstadt, to career-accompanying education. Informational seminars, consultation, workshops and tutorials are how CAST supports the user when choosing the right security technology.
The goal of CAST e.V. is to provide and develop the necessary competencies for the growing importance of IT security in all branches of business and public administration.
Forensik / Internetkriminalität
| | |
| --- | --- |
| Date: | 10.12.2020 |
| Duration: | 10:00-16:30 |
| Location: | Digitaler Workshop |
Der CAST-Workshop 'Forensik und Internetkriminalität' 2020 trägt aktuellen Trends und Entwicklungen dieser Themengebiete Rechnung, die auch in Zeiten der COVID-19 Pandemie nicht ausbleiben und Wirtschaft wie Strafverfolgung vor Herausforderungen stellen. So wird es Vorträge zum Thema "Malware as a Service" geben, die Vorstellung eines aus dem Praxiseinsatz entstandenen Werkzeugs zur Analyse von Quarantänedateien, und zu Forensik im Automotive-Umfeld. Auch juristische Aspekte, wie "der ewige Streit um die Vorratsdatenspeicherung" und Zugriffsmöglichkeiten für Strafverfolger auf "in der Cloud gespeicherte Beweismittel" werden Thema des Workshops sein. Den gesamten Tag eröffnen wird Felix Freiling von der FAU Erlangen-Nürnberg wird mit einem Vortrag zur Frage "Wie einfach ist das Fälschen digitaler Spuren?". Aufgrund der aktuellen Corona-Situation findet der diesjährige CAST-Workshop 'Forensik und Internetkriminalität' selbstverständlich als Online-Veranstaltung statt.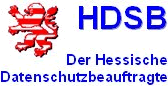 Datenschutz und Datensicherheit hängen voneinander ab. Da das CAST–Forum eine Plattform ist, um das Wissen über Datensicherheit zu erweitern und zugänglich zu machen, dient es auch den Zielen des Datenschutzes. Dies unterstützt der Hessische Datenschutzbeauftragte.
Der Hessische Datenschutzbeauftragte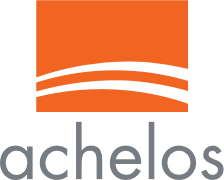 Unseren Fokus haben wir auf Sicherheit und Prävention für eingebettete Systeme in sicherheitsrelevanten Anwendungsfeldern gelegt. Bei CAST treffen wir auf Experten aus verschiedensten Branchen, wir wollen aktiv in den Dialog treten und unser Wissen teilen, um gemeinsam zukunftsfähige und sichere Lösungen zu entwickeln.
achelos GmbH