The hot topic workshop "In Hardware We Trust: Challenges and Opportunities of Hardware Security" will be postponed from Thursday 22 April 2021 to Friday 19 November 2021.
Welcome to the Competence Center for Applied Security Technology, CAST e.V.
CAST e.V. offers a variety of services in the field of secure modern information technology and is a contact for all questions regarding IT security. Its network of competencies imparts knowledge of IT security technology on all educational levels - from supporting specialization in IT security at the TU Darmstadt, to career-accompanying education. Informational seminars, consultation, workshops and tutorials are how CAST supports the user when choosing the right security technology.
The goal of CAST e.V. is to provide and develop the necessary competencies for the growing importance of IT security in all branches of business and public administration.
CAST-Forum Broschure 2019 (PDF, 2,7 MB)
Cloud Security
| | |
| --- | --- |
| Date: | 17.06.2021 |
| Duration: | 10:00-17:00 |
| Location: | Digitaler Workshop mit BigBlueButton |
Cloud-Dienstleistungen sind ein fester Bestandteil der heutigen IT-Landschaft. Egal ob zur Auslagerung von Speicherplatz oder Rechenleistung - fast jedes Endgerät in unserer vernetzten Welt verfügt über eine optionale Cloud-Anbindung. Der steigenden Anzahl an Cloud-Szenarien und Anbietern stehen sich ständig weiterentwickelnde Angriffe gegenüber. Oftmals haben Cloud-Anbieter über die Erbringung der Dienstleistung hinaus ein Interesse an der Analyse der Kundendaten. Vor allem vor dem Hintergrund der DSGVO und der Übermittlung von Daten an Drittstaaten existiert ein Spannungsfeld zwischen der Nutzung von Cloud-Diensten und der Souveränität des Nutzers.

Der DIN-Präsidialausschuss FOCUS-ICT (www.focusict.org) unterstützt die Umsetzung der Deutschen Normungsstrategie in den Bereichen, in denen die national wie international als Schlüsseltechnologie eingesetzte Informations- und Kommunikationstechnologie Querschnittsaufgaben erfüllt. Aspekte der Informationssicherheit und des Datenschutzes spielen hier eine wesentliche Rolle.
DIN Deutsches Institut für Normung e.V.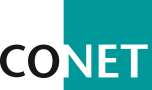 Der CAST e.V. stellt für uns eine wichtige Schnittstelle zu potentiellen Partnern dar, mit denen wir uns über aktuelle Themen der IT- und Informationssicherheit - insbesondere des Identity und Security Managements austauschen möchten.
CONET Solutions GmbH

Die Workshops des CAST-FORUMS ermöglichen es Notos auf einem wissenschaftlich exaktem Niveau, gleichwohl aber verständlich, die Entwicklungen auf dem Gebiet der IT-Sicherheit zu verfolgen und im Bedarfsfall schnell und unkompliziert auf das ausgewiesene technische Fachwissen anderer Mitglieder im Rahmen einer Zusammenarbeit zurückgreifen zu können.
Notos Rechtsanwälte