Welcome to the Competence Center for Applied Security Technology, CAST e.V.
CAST e.V. offers a variety of services in the field of secure modern information technology and is a contact for all questions regarding IT security. Its network of competencies imparts knowledge of IT security technology on all educational levels - from supporting specialization in IT security at the TU Darmstadt, to career-accompanying education. Informational seminars, consultation, workshops and tutorials are how CAST supports the user when choosing the right security technology.
The goal of CAST e.V. is to provide and develop the necessary competencies for the growing importance of IT security in all branches of business and public administration.
hot topic: Security Operation Center und Advanced Persistent Threats
| | |
| --- | --- |
| Date: | 27.02.2020 |
| Duration: | 10:00-17:00 |
| Location: | Fraunhofer SIT, 64295 Darmstadt |
Im Rahmen dieses Workshops geht es um Fragestellungen rund um die Konzeption und den Betrieb von Security Operation Center (SOC) Umgebungen. Betrachtet werden verschiedene Herangehensweisen und Prozesse, um auf die ständig wachsenden Bedrohungslage für IT-Organisationen adäquat reagieren zu können.
Our Members on CAST e.V.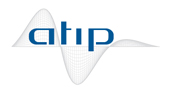 IT-Sicherheit ist eine besondere Verpflichtung für jedes Unternehmen und die wichtigste Voraussetzung für die Weiterentwicklung der Informationstechnologie. Als Dienstleister in diesem Bereich, möchte die atip GmbH den Austausch zwischen Wirtschaft und Forschung aktiv unterstützen.
atip GmbH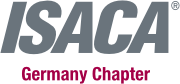 ISACA German Chapter e.V. unterstützt seine Mitglieder in der fachlichen Weiterbildung und Qualifizierung. CAST bietet in diesem Zusammenhang qualifizierte Angebote an, die wir unseren Mitgliedern zur Verfügung stellen wollen.
ISACA Germany Chapter e.V.

Wir erwarten vom CAST-Forum ein berufliches und geschäftliches Netzwerk zu einer aktiv genutzten Ressource, denn das CAST-Forum ist weit mehr als ein Verzeichnis von Geschäftskontakten. Wir erwarten vielfältige Dienstleistungen im Bereich der Sicherheit moderner Informationstechnologien mit Schwerpunkt Internet, Zuammenarbeit im Bereich der Weiterbildung, Zugang zu interessierten Teilnehmern und einen offenen Informationsaustausch über Security-Lösungen und Best-Practice Lösungen Kurz: eine Tauschbörse für Dienstleistungen und Know-how innerhalb Gleichgesinnter.
Kompetenzzentrum IT-Sicherheit & Qualifizierte Signatur