Statement "Digitalisation and Democracy"
Published by der Nationalen Akademie der Wissenschaften Leopoldina, acatech – Deutsche Akademie der Technikwissenschaften und der Union der deutschen Akademien der Wissenschaften: Statement Digitalisation and Democracy (2021).

CAST e.V. offers a variety of services in the field of secure modern information technology and is a contact for all questions regarding IT security. Its network of competencies imparts knowledge of IT security technology on all educational levels - from supporting specialization in IT security at the TU Darmstadt, to career-accompanying education. Informational seminars, consultation, workshops and tutorials are how CAST supports the user when choosing the right security technology.
The goal of CAST e.V. is to provide and develop the necessary competencies for the growing importance of IT security in all branches of business and public administration.
CAST-Forum Broschure 2019 (PDF, 2,7 MB)
Quantentechnologie und Quantencomputer-resistente Sicherheit
| | |
| --- | --- |
| Date: | 02.09.2021 |
| Duration: | 10:00-16:30 |
| Location: | Digitaler Workshop mit BigBlueButton |
Quantencomputern wird ein enormes Potenzial zugeschrieben, da ihre Fähigkeiten auf den Gesetzen der Quantenmechanik beruhen. Unternehmen, Organisationen und Länder leisten sich geradezu ein Rennen bei der Entwicklung eines leistungsfähigen Quantencomputers, um bestimmte Probleme der Praxis sehr viel schneller zu lösen als es mit klassischen Rechnern je möglich ist. Im vergangenen Jahr wurde die sogenannte "Quantum Supremacy", also die Quantenüberlegenheit, zum ersten mal von Google proklamiert.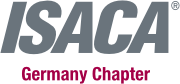 ISACA German Chapter e.V. unterstützt seine Mitglieder in der fachlichen Weiterbildung und Qualifizierung. CAST bietet in diesem Zusammenhang qualifizierte Angebote an, die wir unseren Mitgliedern zur Verfügung stellen wollen.
ISACA Germany Chapter e.V.

Das Anliegen des Horst Görtz Instituts, die unmittelbare Vernetzung wissenschaftlicher Theorie mit anwenderfreundlicher Praxis, wird auch bei CAST großgeschrieben. Wir erhoffen uns daher eine spannende Erweiterung unseres Netzwerks und freuen uns auf Dialoge und Impulse aus allen Bereichen der IT-Sicherheit.
Horst Görtz Institut für IT-Sicherheit, Ruhr-Universität Bochum