Welcome to the Competence Center for Applied Security Technology, CAST e.V.
CAST e.V. offers a variety of services in the field of secure modern information technology and is a contact for all questions regarding IT security. Its network of competencies imparts knowledge of IT security technology on all educational levels - from supporting specialization in IT security at the TU Darmstadt, to career-accompanying education. Informational seminars, consultation, workshops and tutorials are how CAST supports the user when choosing the right security technology.
The goal of CAST e.V. is to provide and develop the necessary competencies for the growing importance of IT security in all branches of business and public administration.
hot topic: Blockchain
| | |
| --- | --- |
| Date: | 21.11.2019 |
| Duration: | 10:00-17:00 |
| Location: | Fraunhofer SIT, 64295 Darmstadt |
Blockchain ist in aller Munde. Wie aber Blockchain sicher gestalten? Damit beschäftigen wir uns in diesem CAST-Workshop.
Our Members on CAST e.V.

Austausch von praktischen Erfahrungen, Inspiration für die eigene Arbeit, Prüfung von Annahmen
Studierendenwerk Tübingen-Hohenheim A.d.ö.R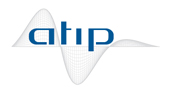 IT-Sicherheit ist eine besondere Verpflichtung für jedes Unternehmen und die wichtigste Voraussetzung für die Weiterentwicklung der Informationstechnologie. Als Dienstleister in diesem Bereich, möchte die atip GmbH den Austausch zwischen Wirtschaft und Forschung aktiv unterstützen.
atip GmbH

Als führender Hersteller von Unternehmenssoftware ist Sicherheit für uns ein zentrales Thema. Durch intensiven Know-How-Austausch in diesem Bereich wollen wir den Standort Deutschland und insbesondere den Software-Cluster sichern und stärken.
Software AG