Welcome to the Competence Center for Applied Security Technology, CAST e.V.
CAST e.V. offers a variety of services in the field of secure modern information technology and is a contact for all questions regarding IT security. Its network of competencies imparts knowledge of IT security technology on all educational levels - from supporting specialization in IT security at the TU Darmstadt, to career-accompanying education. Informational seminars, consultation, workshops and tutorials are how CAST supports the user when choosing the right security technology.
The goal of CAST e.V. is to provide and develop the necessary competencies for the growing importance of IT security in all branches of business and public administration.
18th International Conference of the Biometrics Special Interest Group (BIOSIG 2019)
| | |
| --- | --- |
| Date: | 18.-20.09.2019 |
| Duration: | 10:00-17:00 |
| Location: | Fraunhofer IGD, 64283 Darmstadt |
Biometrics provides efficient and reliable solutions to recognize individuals. With increasing number of identity theft and miss-use incidents we do observe a significant fraud in e-commerce and thus growing interests on trustworthiness of person authentication. Nowadays we find biometric applications in areas like border control, national ID cards, e-banking, e-commerce, e-health etc.
Our Members on CAST e.V.

Wissen braucht Austausch und Vernetzung. Diese beiden Kerngedanken verbindet IGB GOEBEL mit seiner Mitgliedschaft im CAST-Forum. Wir sind damit Teil des etabliertesten Kompetenznetzwerks für angewandte Sicherheitstechnologien in Deutschland.
Ingenieurbüro Göbel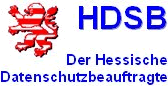 Datenschutz und Datensicherheit hängen voneinander ab. Da das CAST–Forum eine Plattform ist, um das Wissen über Datensicherheit zu erweitern und zugänglich zu machen, dient es auch den Zielen des Datenschutzes. Dies unterstützt der Hessische Datenschutzbeauftragte.
Der Hessische Datenschutzbeauftragte

Wir schätzen den CAST e.V. als Schnittstelle zwischen Theorie und Praxis sowie als Impulsgeber zum stetigen Ausbau unserer Kompetenzen in den Bereichen Anwendungs- und Informationssicherheit.
adesso AG