From July on CAST workshops will again be held: In ONLINE format
In these times of COVID-19 restrictions in particular, questions of cyber security remain highly topical. CAST would like to make its contribution and will be organising the CAST workshops online as virtual events from July 2020. This will ensure a continuous exchange of knowledge on current cyber security issues.
The CAST workshops in digital format will be implemented with the open source web conference system BigBlueButton, which is operated with a CAST-owned server located in Darmstadt to ensure data protection.
You can find an overview of our events, each with a reduced price structure, here: https://cast-forum.de/workshops/cast.html. After registration via our web interface, you will receive the access data and a corresponding invoice by email one week before the event date.
As soon as the COVID-19 restrictions allow it, CAST will return to the usual workshop format and is already looking forward to welcoming you again personally in Darmstadt.
CAST e.V. offers a variety of services in the field of secure modern information technology and is a contact for all questions regarding IT security. Its network of competencies imparts knowledge of IT security technology on all educational levels - from supporting specialization in IT security at the TU Darmstadt, to career-accompanying education. Informational seminars, consultation, workshops and tutorials are how CAST supports the user when choosing the right security technology.
The goal of CAST e.V. is to provide and develop the necessary competencies for the growing importance of IT security in all branches of business and public administration.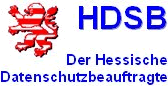 Datenschutz und Datensicherheit hängen voneinander ab. Da das CAST–Forum eine Plattform ist, um das Wissen über Datensicherheit zu erweitern und zugänglich zu machen, dient es auch den Zielen des Datenschutzes. Dies unterstützt der Hessische Datenschutzbeauftragte.
Der Hessische Datenschutzbeauftragte