Welcome to the Competence Center for Applied Security Technology, CAST e.V.
CAST e.V. offers a variety of services in the field of secure modern information technology and is a contact for all questions regarding IT security. Its network of competencies imparts knowledge of IT security technology on all educational levels - from supporting specialization in IT security at the TU Darmstadt, to career-accompanying education. Informational seminars, consultation, workshops and tutorials are how CAST supports the user when choosing the right security technology.
The goal of CAST e.V. is to provide and develop the necessary competencies for the growing importance of IT security in all branches of business and public administration.
CAST-Forum Broschure 2019 (PDF, 2,7 MB)
Forensik / Internetkriminalität
| | |
| --- | --- |
| Date: | 14.12.2023 |
| Duration: | 10:00-17:00 |
| Location: | Präsenzveranstaltung im Fraunhofer SIT, 64295 Darmstadt |
Der CAST-Workshop "Forensik und Internetkriminalität" trägt auch im aktuellen Jahr den Trends und Entwicklungen dieser Themengebiete Rechnung. Dabei werden sowohl Aspekte aus praktischer, rechtlicher sowie konzeptioneller Sicht behandelt.
Our Members on CAST e.V.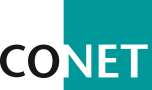 Der CAST e.V. stellt für uns eine wichtige Schnittstelle zu potentiellen Partnern dar, mit denen wir uns über aktuelle Themen der IT- und Informationssicherheit - insbesondere des Identity und Security Managements austauschen möchten.
CONET Solutions GmbH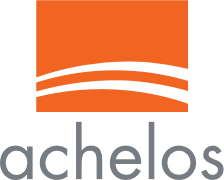 Unseren Fokus haben wir auf Sicherheit und Prävention für eingebettete Systeme in sicherheitsrelevanten Anwendungsfeldern gelegt. Bei CAST treffen wir auf Experten aus verschiedensten Branchen, wir wollen aktiv in den Dialog treten und unser Wissen teilen, um gemeinsam zukunftsfähige und sichere Lösungen zu entwickeln.
achelos GmbH

Das Thema IT-Security zählt längst zu den geschäftskritischen Faktoren in Unternehmen. Doch nur mit einer klaren Strategie und dem dazugehörigen Fachwissen lassen sich Standards etablieren und mit Leben füllen. Das Cast-Forum bietet hierbei eine professionelle und zugleich wegweisende Plattform für innovative Unternehmen, die einen zielgerichteten Meinungsaustausch suchen.
qSkills GmbH & Co. KG