Welcome to the Competence Center for Applied Security Technology, CAST e.V.
CAST e.V. offers a variety of services in the field of secure modern information technology and is a contact for all questions regarding IT security. Its network of competencies imparts knowledge of IT security technology on all educational levels - from supporting specialization in IT security at the TU Darmstadt, to career-accompanying education. Informational seminars, consultation, workshops and tutorials are how CAST supports the user when choosing the right security technology.
The goal of CAST e.V. is to provide and develop the necessary competencies for the growing importance of IT security in all branches of business and public administration.
CAST-Forum Broschure 2019 (PDF, 2,7 MB)
MedCAST
| | |
| --- | --- |
| Date: | 02.03.2023 |
| Duration: | 10:00-17:00 |
| Location: | Fraunhofer SIT, 64295 Darmstadt |
Die digitale Transformation in der Gesundheitswirtschaft ist eine der größten Herausforderungen für Gesellschaft, Wirtschaft und Staat in den letzten Jahrzehnten. Sie ist aber auch eine wichtige Voraussetzung für bessere Behandlungsformen auf dem Weg zur individuellen Medizin, zu digitalen Zwillingen in der Forschung und zu telemedizinischen Ansätzen. Eine sichere Informations- und Kommunikationstechnik (IKT) spielt dabei eine zentrale Rolle. Denn mit der zunehmenden Nutzung von IKT im Gesundheitssektor entstehen auch neue Risiken in den Bereichen Cybersicherheit und Privatsphärenschutz.
Our Members on CAST e.V.

Das CAST-Forum bietet uns wichtige Synergie-Effekte im Bereich IT-Security.
zeitform Internet Dienste OHG

Austausch von praktischen Erfahrungen, Inspiration für die eigene Arbeit, Prüfung von Annahmen
Studierendenwerk Tübingen-Hohenheim A.d.ö.R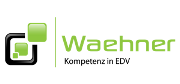 CAST verbindet uns auf eindrucksvolle Weise mit Aspekten der IT-Sicherheit. In keinem anderen Forum treffen Anwender, Dienstleister, Hersteller und Forschung auf so engem Raum zusammen. Die dabei freigesetzten Synergien schaffen Inspiration und neue Lösungsansätze in den zunehmend komplexer werdenden Gebieten der IT-Forensik und der EDV Gutachten. Für uns ist das CAST ein unverzichtbares Kontakt- und Informationsforum geworden.
ICT Waehner